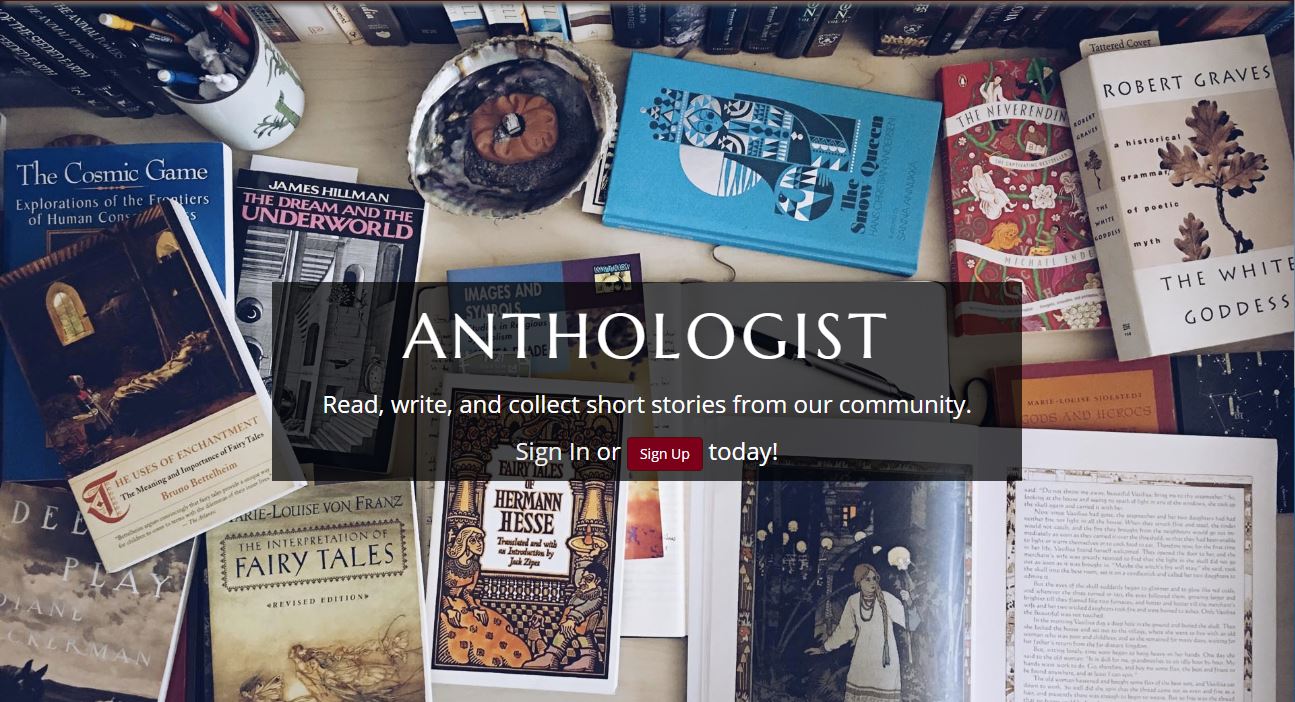 Anthologist
Summary
Anthologist aims to be a place for short story fans to read, write, and collect / build their own anthologies.
You can see it in action here –> Anthologist
About
Anthologist was my capstone project for my coursework at Bloc. It is currently in MVP phase and should be full-release ready soon.
Click the image above to check it out! The database will be cleared upon its final release, so any content you write or badges you earn now is not likely to make it to v1.0.
---